Najgorsze z najgorszych - 102 koszmarne gry
,

Redaktorzy portalu UGO.com postanowili przygotować zestawienie 102 najgorszych gier wszech czasów. Jesteście ciekawi kto znalazł się na "zaszczytnym", najwyższym stopniu podium? Pełną listę znajdziecie w rozwinięciu.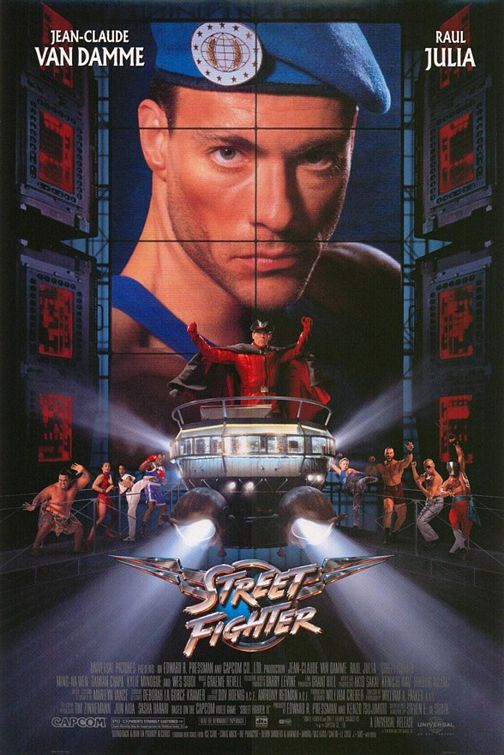 102. Street Fighter: The Movie: The Game (arcade, PSX, Saturn)
101. ShellShock 2: Blood Trails (360, PS3, PC)
100. Rap Jam: Volume One (SNES)
99. Chicago Enforcer (Xbox)
98. You Are Empty (PC)
97. William Shatner's TekWar (PC)
96. The Island of Dr. Frankenstein (Wii)
95. Hannah Montana: The Movie: The Game (360, PS3, Wii)
94. C: The Contra Adventure (PSX)
93. Irritating Stick (PSX)
92. Beyblade: Let it Rip! (PS)
91. Crypt Killer (PSX, Saturn)
90. Bruce Lee: Quest of the Dragon (Xbox)
89. Rock Revolution (360, PS3, Wii, DS)
88. Crime Life: Gang Wars (PS2, Xbox, PC)
87. Vampire Rain (360, PS3)
86. South Park: Chef's Luv Shack (DC, N64, PSX, PC)
85. Way of The Warrior (3DO)
84. RoboCop (Xbox, PS2, PC)
83. Fairytale Fights (360, PS3)
82. American McGee Presents Bad Day LA (PC)
81. Sneakers (Xbox)
80. Compton's Interactive Encyclopedia (Apple Pippin)
79. Playboy: The Mansion (PS2, Xbox, PC)
78. Universal Studios Theme Parks Adventure (GC)
77. Homie Rollerz (DS)
76. Extreme Paint Brawl (PC)
75. Who Wants to Beat Up A Millionaire? (DC, PC)
74. The Simpsons Wrestling (PSX)
73. McFarlane's Evil Prophecy (PS2)
72. Platoon (NES)
71. The Journey to Wild Divine: The Passage (PC)
70. Death By Degrees (PS2)
69. Night Trap (Sega CD, 32X, 3DO, DOS, Mac)
68. Land of the Dead: Road to Fiddler's Green (Xbox, PC)
67. World's Scariest Police Chases (PSX)
66. Bebe's Kids (SNES)
65. Little Britain: The Video Game (PS2, PSP, PC)
64. Corpse Killer (Sega CD, 3DO, Saturn)
63. The Guy Game (Xbox, PS2, PC)
62. Michael Jordan: Chaos in the Windy City (SNES)
61. The Great Waldo Search (Genesis, SNES)
60. Mortal Kombat: Special Forces (PSX)
59. Razor Freestyle Scooter (Game Boy Color)
58. Yo! Noid (NES)
57. Yaris (360 )
56. Trevor McFur in the Crescent Galaxy (Jaguar)
55. Hudson Hawk (NES, etc.)
54. Halo 3 (360)
53. Stalin vs. Martians (PC)
52. Smurf Rescue in Gargamel's Castle (ColecoVision, Atari 2600)
51. Fuzion Frenzy 2 (360)
50. Game Party (Wii)
49. Hooters Road Trip (PSX)
48. Peter Jackson's King Kong: The Official Game of The Movie (DS, PSP)
47. Pac-Man (2600)
46. Amazing Virtual Sea Monkeys (PSX, GBA)
45. Catwoman (GC, PS2, Xbox, GBA, PC)
44. Club Drive (Jaguar)
43. Miami Vice (Xbox, PS2)
42. Friday the 13th (NES)
41. Deal or No Deal (PC, GBA, DS, Wii)
40. Bomberman: Act Zero (360)
39. American Gladiators (Genesis version)
38. Kasumi Ninja (Jaguar)
37. Leisure Suit Larry: Box Office Bust (360, PS3, PC)
36. Spice World (PSX)
35. Ninjabread Man (Wii)
34. Bad Boys: Miami Takedown (GC, PS2, Xbox, PC)
33. Don't Buy This (ZX Spectrum)
32. Blues Brothers 2000
31. Ring King (NES)
30. Bubsy 3D: The Furbitten Fruit
29. Catfight (PC)
28. Virtual Hydlide (Saturn)
27. Plumbers Don't Wear Ties (3DO)
26. Total Recall (NES)
25. Shaq Fu (SNES, Genesis, GB, Game Gear, Amiga)
24. Daikatana (PC, N64, GBC)
23. Color a Dinosaur (NES)
22. Revolution X (Arcade, SNES, PSX, Mega Drive, Saturn)
21. Sonic the Hedgehog (2006) (360, PS3)
20. White Men Can't Jump (Jaguar)
19. Super Columbine Massacre RPG (PC)
18. The Three Stooges (NES)
17. Kabuki Warriors (Xbox)
16. Batman: Dark Tomorrow (GC, Xbox)
15. Drake of the 99 Dragons (Xbox, PC)
14. The Adventures of Rocky and Bullwinkle and Friends (NES)
13. Aquaman: Battle for Atlantis (GC, Xbox)
12. Waterworld (Virtual Boy)
11. Make My Video: Kriss Kross (Sega CD)
10. Zelda: The Wand of Gamelon (w/ Link: The Faces of Evil)
9. Charlie's Angels (GC)
8. Back to the Future (NES)
7. Dr. Jekyll and Mr. Hyde (NES)
6. Big Rigs: Over the Road Racing (PC)
5. CrazyBus (Mega Drive)
4. Custer's Revenge (Atari 2600)
3. E.T. (Atari 2600)
2. Superman 64 (N64)
1. Action 52 (NES)
Warto zwrócić uwagę, że pewna gra została umieszczona w zestawieniu tylko po to, by sprawdzić Waszą czujność. Domyślacie się, o który tytuł chodzi? Tutaj możecie sprawdzić oryginalną listę.
Tweet